Organizations Fail to Develop Inclusive Leaders
Seattle, Wash. - March 10, 2015 - The Institute for Corporate Productivity (i4cp), the leading human capital research firm that helps organizations build and sustain high performance, announced today a research series that addresses a glaring gap that is stifling nearly eight in 10 organizations worldwide: the inability to develop leaders who can work effectively beyond their own teams and with others from diverse cultures, backgrounds, and geographies.
This new series, The Inclusive Leader™, showcases the global leadership practices of high-performance organizations, and the traits and competencies essential for inclusive leaders of the future.
"We're seeing a trend emerge indicating that organizations must look at leaders through a different lens--one that includes yet goes beyond general business and financial acumen, and focuses on developing more inclusive leaders," said Kevin Martin, i4cp's chief research and marketing officer.
"Our research has clearly shown that collaboration and influence define the new global leader. It also shows that these leaders must have a genuine awareness, interest and ability to work with others from diverse cultures, countries, and backgrounds--both inside the organization and with key external stakeholders. As cultural diversity across markets, customers and employees continues to grow, the importance and impact of inclusive leaders will magnify exponentially."
To help high-performance organizations in its global member network establish work environments and programs that develop and foster inclusive leadership, i4cp announces a series of publications and upcoming studies that include the following:
Diversity and Inclusion Practices that Promote Market Performance, a groundbreaking study that reveals the two leadership behaviors that empirically connect to an inclusive environment and market performance.
The nationally recognized report Employing People with Intellectual and Developmental Disabilities, based on a collaborative study with Best Buddies International and Project SEARCH, has become the de-facto standard for any organization that seeks to tap into an underutilized pool of highly motivated and dependable potential workers. It also addresses those affected by the new affirmative action employment requirements for people with disabilities that were added to Section 503 of the Rehabilitation Act of 1973, overseen by the U.S. Department of Labor's Office of Federal Contract Compliance and Policy (OFCCP).
4 Easy Steps to Kill Workplace Innovation, which looks at four empirically identified practices that detract from innovation effectiveness and market performance, three of which are directly connected to lack of inclusive leadership behaviors.
Upcoming: An annual exploration of global leadership development practices that focuses on how high-performance organizations develop people who can lead across cultures and countries and the leadership behaviors that drive both influence and collaboration. Take part in the study by March 20 to receive a free copy of the results.
For more information about The Inclusive Leader™, series, or the Institute for Corporate Productivity (i4cp) and how your organization can participate in its exclusive member network, please visit http://www.i4cp.com/diversity
About the Institute for Corporate Productivity (i4cp)
i4cp is a human capital research firm that discovers the people practices that drive high performance. Ranked among the fastest-growing companies on the Inc. 500|5000 list for four consecutive years, i4cp provides its extensive member network of leading global employers and government institutions with the research, peer collaboration, tools, and data essential to developing and executing workforce strategies and practices that deliver higher market performance. To learn about i4cp, go to http://www.i4cp.com/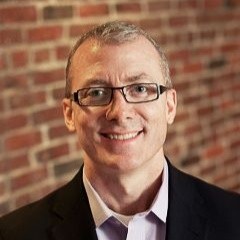 Kevin Martin is the chief research officer at i4cp. A highly sought-after international keynote speaker on all aspects of human resources and talent management, Kevin has been recognized as a "Top 100 HR Influencer" by HR Examiner, is a renowned keynote speaker, and has been published in Forbes, Wall Street Journal, and HBR.