COVID-19 Places Virtual Classroom Training in the Spotlight
During this time of the COVID-19 coronavirus pandemic, i4cp has been hearing on an almost daily basis that organizations are using more virtual classroom training than ever before. An i4cp survey conducted earlier this week found that whether the platform is Zoom, WebEx, Adobe Connect, or something else, nine out of 10 indicated they are doing more virtual classroom training, with 60% indicating a significant increase.
Programs are generally derived from existing in-person instructor-led training (ILT), with 55% indicating they modify the trainer and participant materials for the virtual classroom, but 22% indicating they do not. Another 20% indicated that they design materials from scratch in order to best leverage the digital medium.
The most common type of program is a webinar-style session composed of presentation/lecture followed by Q&A. While easiest to design and deliver, such an approach is not very engaging or ultimately effective for learning. Two-thirds of survey respondents indicated their organization provides more interactive sessions, and 51% said this includes programs with time-spaced sessions to allow for reflection, assignments, and practice between each class. 61% indicated their organization leverages blended learning that brings together virtual classroom sessions with self-paced e-Learning or video content, readings, or other learning content before, between, or after the synchronous events. Even more robust solutions also exist, with 53% indicating their virtual classroom programs include small group breakout activities, and 33% indicated they include collaborative simulations, role-playing activities, etc.
Starting or ramping up an organization's use of virtual classroom training is not without its challenges, with top issues prior to the COVID-19 pandemic including:
Difficulty making the training interactive and engaging (i.e., going beyond lecture)
Cultural resistance or perceived ineffectiveness
Lack of trainer, participant, and/or instructional designer experience
Inadequate bandwidth or hardware to fully leverage audio, video, and other features
Platform limitations (i.e., only having meeting-centric products like Skype for Business, etc.)
Given current constraints, several more challenges can be added to that list, including:
High demand for instructional designers, trainers, and the technology needed
Rapid growth leading to technology security concerns
People being too busy for learning programs right now
People having too much fear, anxiety, stress, etc. to learn effectively now
Virtual classroom training had been slowly growing in usage for the past twenty years. Only time will tell if the COVID-19 pandemic will be an inflection point in that growth trajectory, but early data suggests it very well could be.
Key findings recap:
60% of those surveyed this week by the Institute for Corporate Productivity (i4cp) said their organizations are significantly increasing their use of virtual classroom training because of the COVID-19 coronavirus pandemic.
An additional 31% indicated their organizations are increasing virtual classroom training somewhat, meaning 9 out of 10 are increasing usage during this period.
Over half (55%) indicated the design process involves modifying existing in-person instructor-led training (ILT) materials, with 22% indicating they re-use ILT materials without modification.
84% indicated their organizations offer webinar-style sessions with presentation/lecture and Q&A at the end, though over half cited a range of more interactive and engaging approaches were also used.
Download the full survey results—due to the current global health and productivity crisis affecting everyone, i4cp is making all related ongoing research publicly available.
We also encourage you to visit i4cp.com/coronavirus for other employer resources including discussion forums, next practices, useful resources, and more.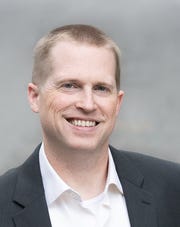 Tom is a Senior Research Analyst at i4cp, with over two decades of experience as a writer, researcher, and speaker in the learning and development and broader human capital industry. He is also author of multiple books, including co-authoring Interact and Engage! 75+ Activities for Virtual Training, Meetings, and Webinars (second edition from ATD Press, 2022).