Redesigning Work (and Workplaces) for Distance, not Time
It's stunning sometimes how quickly things can change, and the reasons why.
I doubt anyone imagined that video conferencing platform Zoom would roll into Q2 worth more than four major airlines combined—United, Delta, American and JetBlue—according to the New York Times last week.
"With all due respect to Zoom," wrote New York Times columnist Kara Swisher: "That's just insane."
And this is due to a virus no one had ever heard of before January.
So, what's next? The roller coaster we are all on could land us anywhere—pundits are already punditing about the future of work, but what will things look like three months down the road? In six months? Next year at this time?
When the COVID-19 coronavirus crept into our national consciousness, the Institute for Productivity (i4cp) surveyed HR professionals and asked them how far out their organization's planning to mitigate the outbreak extended. On March 16th a combined 41% of those surveyed told us that they had a plan in place for two to four weeks. Four weeks later, it's clear that most organizations haven't figured it out yet— many are undetermined, playing it by ear.
What we all do know by now is that we don't need a plan B. or a plan C, D, E, F, G, etc. We need to design business and work in such a way that things can continue no matter what, anywhere, anytime, period. An omnichannel model is the key to surviving, even thriving in times of crisis, as Starbucks has demonstrated via its adoption of automated payments, mobile apps, pickup-only stores, third-party delivery networks, etc. according to Forbes.
Basing contingency planning on old ideas (and opinions) doesn't work
Will newly remote workers want to remain remote? Even when an all-clear pronouncement comes out, how comfortable will people be returning to a brick-and-mortar workplace, where they will be in close proximity to a lot of people again?
And what about those managers long dedicated to acting as human speedbumps—intractably obstructing even a reasonable conversation about the idea of remote work arrangements for their team members?
How are they doing right about now? Have they become converts—new believers in the ability of teams to remain (or become even more) productive while working remotely? Are they apoplectic at the prospect of trying to coax the genie back into the bottle?
Corporate America has spent a lot of time, energy, and money the past decade or so creating collaborative workplaces that encourage employees to spend a lot of time at work, and to spend that time clustering together in teams, pods, flocks, crews, etc. Hoteling and hot-desking have become the norm. Vibrant, communal, highly interactive spaces seemed to be what so many workers wanted.
Now organizations are looking at creating space for distancing in the office—how about instead of cube farms, we come back to the office to find bench seating that allows employees to better assess and adjust their space? Instead of investing in stuff that makes employees want to congregate, employers will shift spending to technology that provides drinking water, and access to lighting, rooms, and elevators without employees having to touch a handle or press a button, the New York Times forecasts.
Is it too soon to begin return to work planning? Plenty of people have opinions about this, but as with so many things lately, no one really knows for sure.
We also encourage you to visit i4cp.com/coronavirus for other employer resources including discussion forums, next practices, useful resources, and more.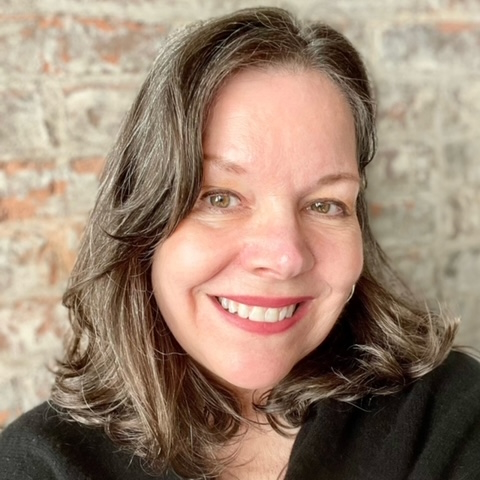 Lorrie is i4cp's Vice President of Research. A thought leader, speaker, and researcher on the topic of gender equity, Lorrie has decades of experience in human capital research. Lorrie's work has been featured in the New York Times, the Wall Street Journal, and other renowned publications.