CHRO Coronavirus Business Response: Meeting Recap - June 5
COVID-19 continues to take a toll on the mental and physical well-being of the workforce. The death of George Floyd and the subsequent civil unrest in the days since have only exacerbated the stress and anxiety that employees everywhere are feeling. In fact, 56% of executives surveyed this past week by i4cp indicate it's added stress and productivity drains on their already taxed employees.
HR leaders from organizations such as Western Union, Santander, CIT Group, McCormick & Company, McKesson and many more joined special guests Pat Wadors, chief talent officer at Service Now, and Emma Woodthorpe, CHRO at Mercury Systems, on i4cp's June 5, 2020 CHRO Action – COVID-19 Response Series call, to discuss how they and their employees are reacting to current events.
Watch this 8-minute audio and visual recording for a synopsis of key highlights.
And be sure to register for i4cp's June 12th CHRO COVID-19 Response Call with special guest Jacqui Canney, global chief people officer at WPP:
https://i4cp.zoom.us/meeting/register/tZcudemoqTooQNwflEWu48yv2e3BnvQ9iw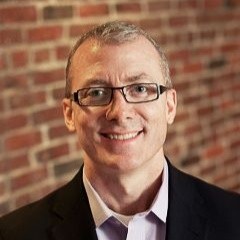 Kevin Martin is the chief research officer at i4cp. A highly sought-after international keynote speaker on all aspects of human resources and talent management, Kevin has been recognized as a "Top 100 HR Influencer" by HR Examiner, is a renowned keynote speaker, and has been published in Forbes, Wall Street Journal, and HBR.