Video: From Cube to Cloud: The Next Era of Work Study Preview
The way we work has been forever altered by the COVID-19 pandemic. But what are high-performance organizations doing to support new ways of working? And how are they balancing the needs of the business with those of individual employees? Watch this short video with i4cp Chief Research Officer Kevin Martin for a preview of what we found in our latest global study.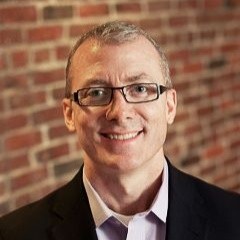 Kevin Martin is the chief research officer at i4cp. A highly sought-after international keynote speaker on all aspects of human resources and talent management, Kevin has been recognized as a "Top 100 HR Influencer" by HR Examiner, is a renowned keynote speaker, and has been published in Forbes, Wall Street Journal, and HBR.