Employers Are at Risk of Losing Talent As Women Bear the Brunt of the Pandemic
Let's start by acknowledging that women were already stretched thin well before the COVID-19 pandemic hit.
There are innumerable reasons for this ranging from the challenges of single parenting to the reality that even in two-parent households, women are still much more likely to take on the added responsibilities of childcare and this is even more so given school and day care closures.
"Basically, what this time is doing is it's making visible all the invisible work that women are doing anyway, but in a very kind of high-pressure sort of situation right now," says Aliya Hamid Rao, a sociology professor at Singapore Management University.
Rao, who studies the value couples place on each other's work and how that influences who does what led the conversation on a recent episode of Harvard Business Review's podcast, Women at Work titled "We're Beyond Stretched."
The far-reaching effects of the pandemic—the ongoing trauma of uncertainty and many types of loss, grief, the reality that life has changed—compounded by social and civil unrest, economic turmoil, seeing co-workers, family, and friends lose their incomes, struggling to maintain a sense of normalcy for our kids—is all understandably too much. And yet we keep chugging along. But for how much longer?
Data from last week's pulse survey of 275 business professionals fielded by the Institute for Corporate Productivity (i4cp) found that women are asking themselves this question—how long can we continue with the current situation before something must give way? And that something is most likely going to be their jobs.
While employers reported that more women than men (46%) have requested flex-work or work from home options to help them cope with the myriad challenges that lead to fatigue and burnout, there are ominous indicators that this might not provide a workable solution for relief in the long term.
A little over half (52%) reported that more women than men have expressed concern about their ability to continue with their employment due to the need to homeschool children in the fall; 7% said that more women than men have already voluntarily left their organizations due to the pandemic.
Many of the narrative responses to last week's pulse survey very eloquently told their own stories of the strain of trying to balance work and family.
"I have three kids—two teens and one nine-year-old. One is in private school, one is in public web academy, and one in local public school."
"More women in my company are experiencing mental/emotional fatigue such as guilt over not being available to their child or struggling to be able to perform at 100% on the job."
A few survey participants mentioned not feeling safe to raise the issue at work:
"We are not a parent-friendly organization, so questions are asked anonymously and there is very little in the way of tangible support, so people publicly stay quiet."
And the ongoing fallout from the pandemic is unraveling years of economic progress for women, who were more challenged in recovering from the 2008 recession than men; experts at the International Monetary Fund are sounding the alarm about the continued disparate impact of the crisis on women.
"The pandemic threatens to roll back gains in women's economic opportunities, widening gender gaps that persist despite 30 years of progress," said IMF managing director Kristalina Georgieva.
And women are more likely in this moment to feel like the economic crisis sets us back further in the attainment of professional goals we have spent years, even decades pursuing—the data found 17% of respondents noting that women are more likely in their organizations to express concern about their career advancement.
How organizations are addressing disproportionate negative impacts of COVID-19 on women
We asked the organizations that indicated they either have in place now or are working on plans to directly address disproportionate negative impacts of COVID-19 on women (34%) to describe what this looks like. Here's a sample:
We are working on offering services, resources, and support groups to women to help navigate these challenges.
Our women's council is formulating a retention and support plan

We are polling employees about the school options they are choosing so that we have a full picture of what types of support are needed.
We are researching various childcare and elder care back-up services for our employees in addition to offering online tutoring assistance for children and their parents.
Asking managers to allow more time off and be flexible with due dates and performance expectations.
Offering extended emergency leave.
Opened up our headquarters' childcare center to accept kids up to age 10 during the summer.
Place high emphasis on special flexible work arrangements for parents who need to spend time with their kids' schooling.
Returned those to the workplace early who had issues with productivity from the household inhibiting them.
Providing 1:1 consultations to tailor support to individual needs.
Implementing manager training to ensure leaders understand the impacts and we are talking about this every other week on our regular CEO address calls.
Opening up communication channels to listen and understand from employee segments (including gender) what their sentiments, needs and concerns are so that we can better respond with the right solutions.
We are considering flex hours, blocking certain times during the day where we agree not to schedule meetings, offering tutoring support or stipends, tapping into our EAP more heavily.
We are looking to create/enhance a dashboard of resources, looking into creating a parenting ERG, and are close to contracting with a vendor to access caregivers and for subsidized emergency back-up care.
We are looking at facilitating forming learning pods and sharing responsibilities and allowing full flexibility and ongoing WFH.
We have just announced a "Pandemic Care Leave" program for individuals managing homeschooling and/or care situations for immediate family members. Option will be to take up to 80 hours of fully paid time off to manage these needs. Additional PTO can be taken as well.
We are launching Slack channels for caregiver support in each location where we have an office so people can connect directly. We have partnered with our on-site daycare company, Bright Horizons (offered at our HQ location only—when open), to offer parenting webinars, podcasts as well as curriculum suggestions for homeschooling via our intranet site. We are also focusing on manager development, encouraging them to engage in discussions with employees about designing alternative schedules to help them better blend work and life obligations. Trying to work all the angles.
References & Resources
Harvard Business Review (2020). "We're Beyond Stretched." Women at Work.
Lorrie Lykins is i4cp's Vice President of Research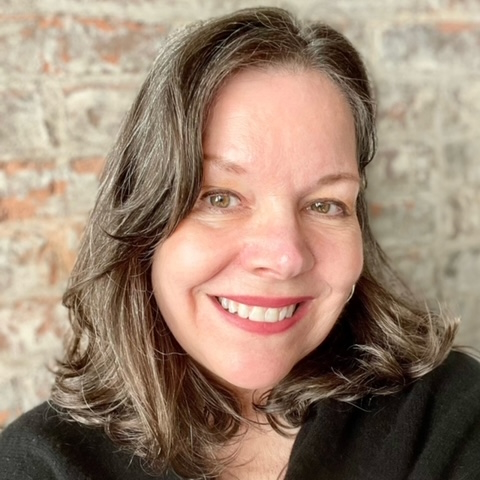 Lorrie is i4cp's Vice President of Research. A thought leader, speaker, and researcher on the topic of gender equity, Lorrie has decades of experience in human capital research. Lorrie's work has been featured in the New York Times, the Wall Street Journal, and other renowned publications.