CHRO Coronavirus Business Response: Meeting Recap - May 8
Close to two months after quarantining began in the U.S. as a result of the coronavirus pandemic, many employees are still working remotely, and many find their schedules packed with more (virtual) meetings than ever before. As such, the risk of collaborative overload remains great. Led by special guest Rob Cross, Edward A. Madden Professor of Global Business at Babson College, i4cp senior research advisor, and founder and director of i4cp's Connected Commons consortium, collaborative overload and overall workforce well-being were the topics of conversation on i4cp's May 8, 2020 CHRO Action – COVID-19 Coronavirus Response Series call. HR leaders from more than 150 organizations such as Santander, Spectrum Health, McCormick & Co., Mercury Systems, Dicks Sporting Goods, Mondelez, and many more shared some of their organizations' strategies for helping employees avoid feelings of fatigue and overload.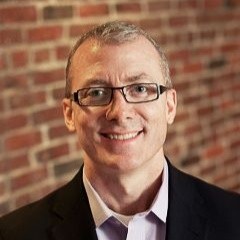 Kevin Martin is the chief research officer at i4cp. A highly sought-after international keynote speaker on all aspects of human resources and talent management, Kevin has been recognized as a "Top 100 HR Influencer" by HR Examiner, is a renowned keynote speaker, and has been published in Forbes, Wall Street Journal, and HBR.