CHRO Coronavirus Business Response: Meeting Recap - April 17
Watch this quick recap of a meeting of HR leaders hosted by human capital research firm i4cp on Friday, April 17, 2020, where featured guests Ellyn Shook, CHRO of Accenture, and Lisa Buckingham, EVP of People, Place & Brand for Lincoln Financial Group, shared an update on their People + Work Connect initiative, a major project involving hundreds of organizations to keep people employed. i4cp is a supporting firm of this initiative.
For upcoming meetings, research, and more, visit the i4cp Coronavirus Employer Resource Center.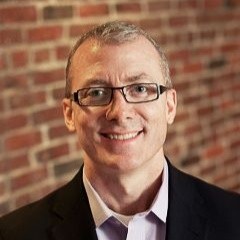 Kevin Martin is the chief research officer at i4cp. A highly sought-after international keynote speaker on all aspects of human resources and talent management, Kevin has been recognized as a "Top 100 HR Influencer" by HR Examiner, is a renowned keynote speaker, and has been published in Forbes, Wall Street Journal, and HBR.