The Latest BLS Data Means that Talent Remains a Critical Imperative
The latest data from the U.S Bureau of Labor Statistics (BLS) was released this week. This included the JOLTS (Job Openings and Labor Turnover Summary) data on Tuesday, and then The Employment Situation report on Friday. The JOLTS data is current through September (preliminary), while the employment data is for October (preliminary).
The headlines? The labor market remains tight. With continued high inflation, and tightening from the Federal Reserve, recession may indeed be coming, but it isn't knocking on the door of the U.S. economy quite yet. For one thing, the initial read on gross domestic product (GDP) for the third quarter was positive (2.6%), instead of the negative numbers seen in the first two quarters of 2022 (-1.6% and -0.6%, respectively).
And the latest jobs numbers released this morning and early this week indicate a constricted labor market in most respects. Although the headline US unemployment ticked up from 3.5% to 3.7%, that is still historically very low. And the economy added 261,000 non-farm jobs in the past month, a bit higher than most analysts were expecting. But it is the data from the JOLTS report earlier this week that is what really provides the evidence that the labor market remains tight.
The ongoing shortage in the supply chain of workers
We've all read and experienced first-hand all manner of supply chain bottlenecks and product delays over the past couple of years. We've seen ports with ships backed up, a shortage of truck drivers, and empty shelves for some products (and not just toilet paper during the early days of the pandemic).
But there is another supply chain that continues to be seriously constrained: the labor supply chain. There are many factors for this, including demographics (an aging workforce), low rates of workforce participation (variously caused by early retirements, increased disability leave, long periods of stimulus payments, etc.), increasing misalignment of skills and job needs, and more.
While the numbers reported this week continue to be off the peaks from earlier this year, or late 2021, they remain at historically high levels. Starting with job opportunities:
There was a rebound in September (10.717 million openings) after a significant drop-off in August (from 11.170 million to 10,280 million).
Since our economy has grown over time, what matters even more is the rate, as that relativizes the raw numbers to the overall size of the economy. This also bounced back partially in September, from 6.3 to 6.5. But it is still off from the high of 7.3 in March of this year. However, as seen in the BLS chart below, the rate is far above the level of job opportunities for any year from 2001-2021.
Job Opportunities

Source: US Bureau of Labor Statistics (database)
While job opportunities ticked up, actual hiring dropped in September. These two numbers could make sense together, as some organizations might be slow-playing their hiring plans—resulting in more open opportunities and less hiring in the current month as they play wait-and-see regarding the economy and other factors (such as the looming U.S. election) in the short term. The hiring rate was actually the lowest since January of 2021, but as shown below, remains higher than every month from 2010-2019, a period when the U.S. economy was generally in slow-growth mode.
Hiring

Source: US Bureau of Labor Statistics (database)
Leaving aside the phenomenon of quiet quitting, we continue to see strong rates of actual job quitting. The rate in September was 2.7%, the same as August and July, and three-tenths of a percent below the all-time high of 3.0% seen in November and December of 2021. As shown below, that quit rate remains far above any month from 2001-2021.
Quit Rate
Source: US Bureau of Labor Statistics (database)
And layoffs? Total layoffs and discharges numbered 1.328 million in September, the second lowest of any month this year. The layoffs and discharges rate remained at 0.9% in September—essentially the same rounded number it has been all of this year, and lower than any year from 2001-2021. Yes, we are hearing more and more stories of layoffs--from dozens or hundreds at some firms (LinkedIn provides a regularly updated tracker), to several thousands in some cases (such as the much anticipated announcement from Twitter today, though that is a special case given the change in ownership and policies at the company.) Perhaps the admittedly preliminary September figure noted above will be revised upward, or the October and November numbers might come in significantly higher. But as of now, layoff numbers are not at what we would consider recessionary levels.
Layoffs and Discharges
Source: US Bureau of Labor Statistics (database)
These latest numbers, and other factors, are leading many analysts to the conclusion that the labor shortage is not temporary, and will continue with or without recession. As stated in BurningGlass Institute's latest report, "U.S. Labor Market Outlook, November 2022": "U.S. labor market conditions will significantly limit economic growth not just over the next year, but for the rest of the decade. Low labor supply relative to demand isn't a temporary problem, but rather the result of several long-term demographic and labor market trends that converged with the pandemic in a 'perfect storm.'"
What should business and HR leaders do in the face of this ongoing talent challenge?
Continuing tight labor market means EVP, culture, and mobility must remain in focus
In early June of this year, I wrote that EVP and Culture were antidotes to record-high US quit rates. As I've done here, I analyzed the latest JOLTS and employee data from the BLS, and then made recommendations about what business and HR leaders need to do in the face of such numbers.
What has changed? Certainly not those recommendations, which included focusing on key cultural elements of the overall employee value proposition, such as flexibility in work arrangements; a commitment to diversity, inclusion, and belonging (DEIB); having a strong organizational purpose/mission; and taking a holistic approach to workforce well-being.
When asked what elements of their organizations' employee value propositions (EVPs) were most important this year, HR leaders told the Institute for Corporate Productivity (i4cp) that all of the above-noted factors outpaced core, non-culture-focused elements such as compensation, healthcare benefits, etc. (Not that offering raises shouldn't be part of the strategy, as wage growth is struggling to keep up with cost-of-living and inflation increases.)
The recommendations were derived from key findings from i4cp's study The Talent Imperative. Since the release of that report, much of the economic media buzz has been about a looming recession. While a recession does seem quite possible—perhaps even likely—it could also differ from past versions, at least early on.
As described above, the labor market remains extremely tight and competitive, and the many reasons for this will not flip abruptly just because GDP and other productivity measures sink into recession territory (if they do). There is simply too far to go and too many forces buttressing the current tightness of labor.
Therefore, business and HR leaders need to not only double-down on their focus on the cultural elements of their EVP (flexibility, DEIB, purpose, well-being, etc.), but also consider maintaining, or better yet, increasing their investments in employee skills, development, and internal mobility. In the past, activities such as training were often the first to be cut during difficult economic times. Now, leaders tell i4cp quite the opposite: If talent remains hard to come by during a potential recession, then activities that increase skills and capability, improve retention of top talent, and align employees with the right roles at the right time must continue to be prioritized.
A broader focus on skills as a new currency in organizations brings other benefits as well, such as increasing the pool of talent available for jobs that previously required higher-level degrees than were truly necessary to ensure performance. Degrees are not worthless, but they are not always an accurate proxy for actual skills and capability, and can be a barrier to increasing diverse representation in various fields.
In order to support our member organizations in these areas, i4cp has created a series of detailed guidebooks for members. The first two have been published already: How to Create a Skills Database and Talent Mobility and Internal Talent Marketplaces. A third, on upskilling, will be released by the end of the year. Until then, see our many other Upskilling / Reskilling resources.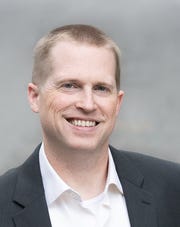 Tom is a Senior Research Analyst at i4cp, with over two decades of experience as a writer, researcher, and speaker in the learning and development and broader human capital industry. He is also author of multiple books, including co-authoring Interact and Engage! 75+ Activities for Virtual Training, Meetings, and Webinars (second edition from ATD Press, 2022).