Coronavirus Business Response: How CHROs Are Preparing for Returning to Work
Watch this quick recap of a meeting of HR leaders hosted by human capital research i4cp on Friday, April 10, 2020, where featured guests Scott Smith (CHRO, AT&T Communications) and Michael Fraccaro (Chief People Officer, Mastercard) shared what their companies are doing and we analyzed the latest i4cp data on return to work readiness.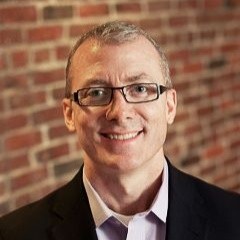 Kevin Martin is the chief research officer at i4cp. A highly sought-after international keynote speaker on all aspects of human resources and talent management, Kevin has been recognized as a "Top 100 HR Influencer" by HR Examiner, is a renowned keynote speaker, and has been published in Forbes, Wall Street Journal, and HBR.